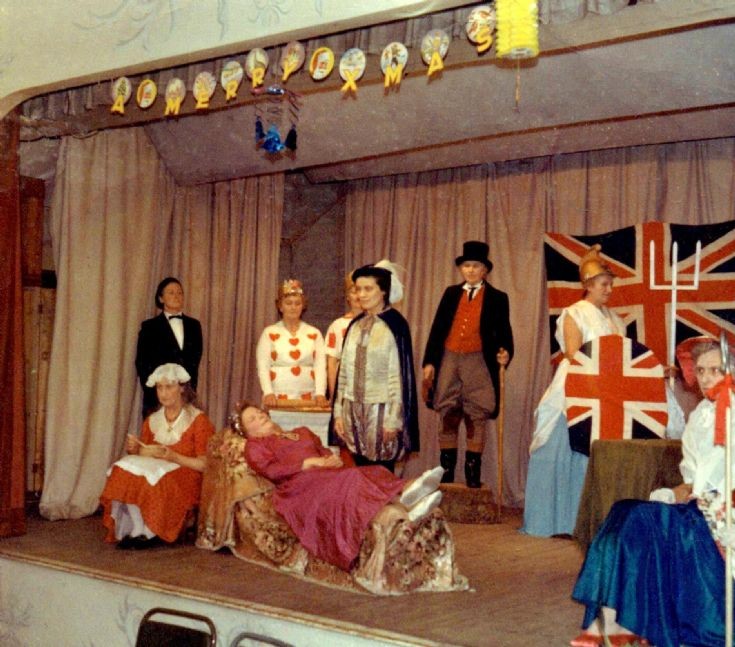 The Slaugham Archive
Christmas Pageant in Handcross Parish Hall
No details are supplied for this photograph but it seems to be some sort of Christmas pageant performed by probably the Women's Institute and held in the Handcross Parish Hall.
I can recognise a few of the names and characters represented, but I could be incorrect! From the left here are my suggestions.
Little Miss Muffet sat on a tuffet ( ?? ), Bow Tie? (Vi Johnson (Nashlands)), Queen of Hearts, She made some tarts, all on a summer's day ( ?? ), Romeo and Juliet (Kath Chamberlain? and Joan Dick), John Peel on a block of wood (Edith Biggs), Britannia (Nora Ray), Little Bo Peep (Marjorie Dench?).
Any names or suggestions? Another view of the production can be seen at
picture #1466
.
A Large Version is available.
View Large Version
Picture added on 03 June 2015 at 22:24