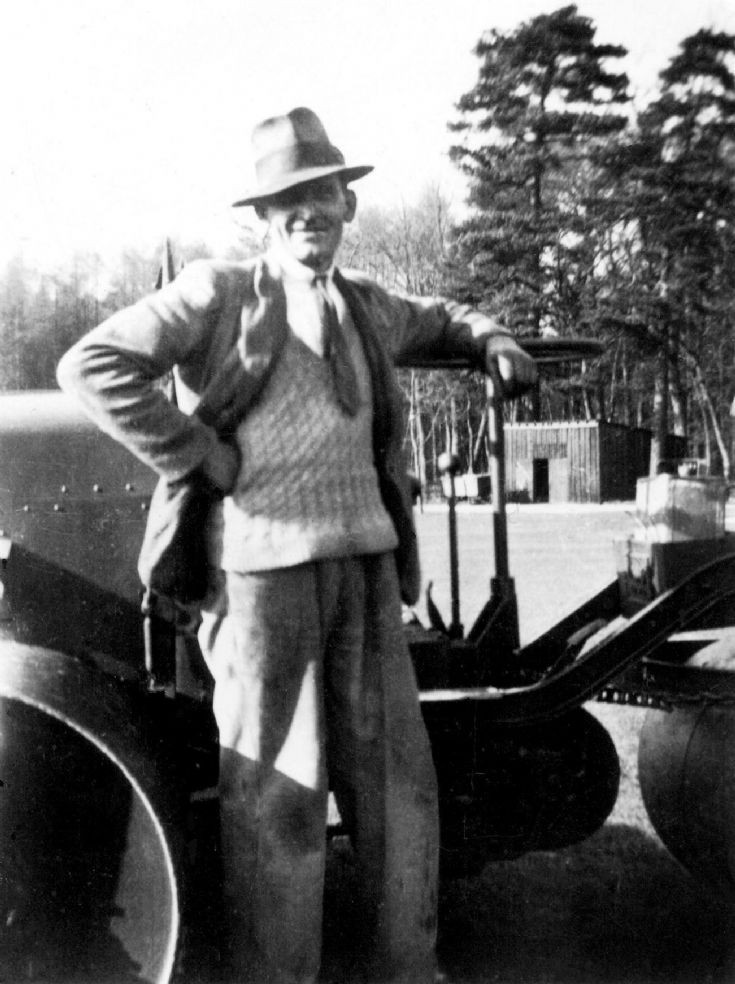 The Slaugham Archive
Walter Biggs and his roller
Walter Biggs (1901-1976) worked on the Hyde estate and here he is looking very pleased with his mechanical roller which is pictured on the estate cricket square. So far as I am aware all the other local clubs had to make do with basic heavy rollers with several persons pulling and pushing!
The cricket pavilion would have been just off to the right in this picture, but the pine trees and the machinery shed are instantly recognisable.
The shed was later used to house the equipment for the lawn tennis club which succeeded the cricket club, and I recall that, when the 1st Slaugham scout troop used the pavilion as their headquarters, the shed provided storage for the tents and the trek cart. Is the trek cart still in the shed, I wonder?
Picture added on 06 June 2015 at 17:38
This picture is in the following groups
Hyde
Comments: