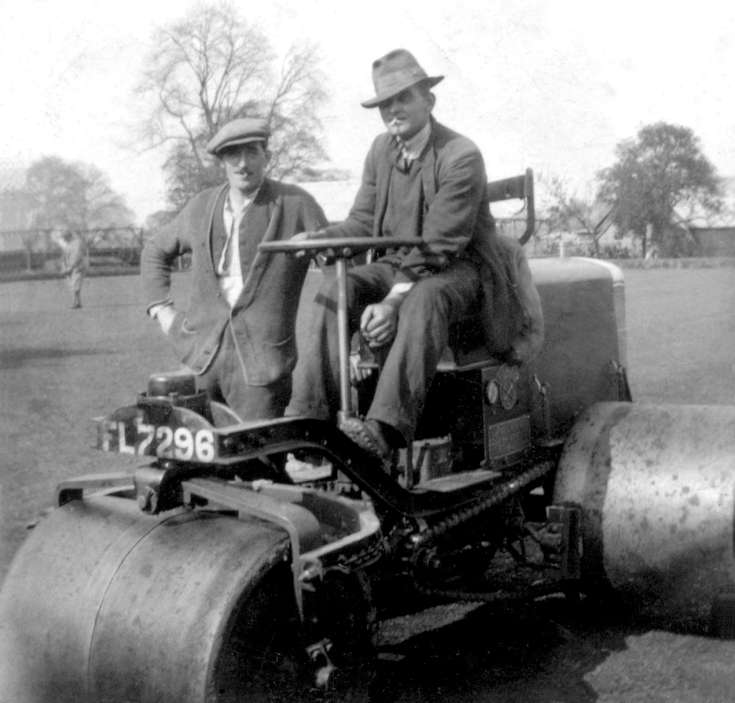 The Slaugham Archive
Walter Biggs and Jim Longhurst
Further to
picture #1467
, Walter Biggs, usually known as "Womper Biggs", is seen here sitting on the Hyde estate mechanical roller.
He has been joined by Jim Longhurst who had no direct links with the estate, but perhaps he has come to borrow the roller as he was involved in creating the bowling greens behind the Red Lion, and in the club's present location next to the Parish Hall.
At first glance it may seem an easy method to roll the ground but the roller was lacking any form of power steering! The front roller was turned left and right by the steering wheel pulling on chains fixed to either end of the front axle.
Picture added on 06 June 2015 at 17:38
This picture is in the following groups
Hyde