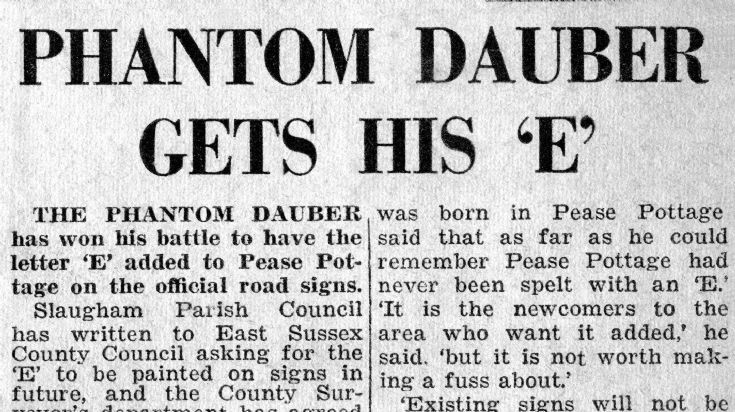 The Slaugham Archive
Peas(E) Pottage name change
The headline says it all. For years the village of Peas Pottage, sorry, Pease Pottage, has been divided as to the correct spelling of the village. The highways department persevered in its spelling of Peas on the road signs, but the phantom dauber, working at night, would add "Give us the E" in black paint.
Arthur Shopland brought the subject up on
picture #146
and his plea resulted in one of the campaigners for the introduction of the "E" confessing to his night-time activities with a can of black paint.
Select Open Document to read two cuttings of this story, the first from 1966 and the second from 1957.
Open Document
Picture added on 08 June 2015 at 20:47