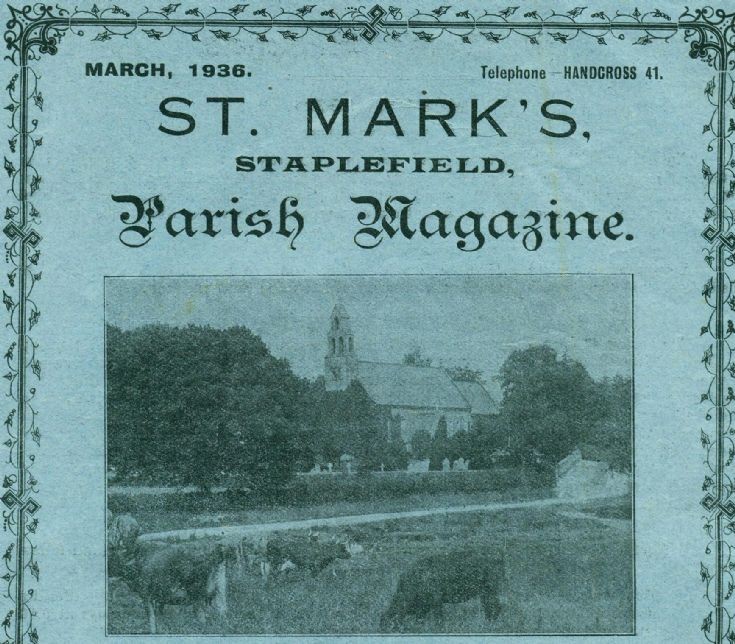 The Slaugham Archive
Staplefield Parish Magaziine 1936
From March 1936 here is the Parish Magazine for St Mark's Church at Staplefield, but the cover has suffered from some fading!
On the front page there is mention of payments into a Boot Club at the village school. My best guess is that it is a means of providing footwear for your children on credit by paying a small amount on a certain day each month.
For those researching family history with the search facility here are the names of those appearing in the Births, Marriages, and Deaths section: Margery Pateman, John Jenkins, Charles Curnow, Edgar Simpson, and Alice Moffatt.
Select Open Document to view the relevant pages. The inside pages not relating to local matters have not been scanned.
Open Document
Picture added on 10 June 2015 at 16:46