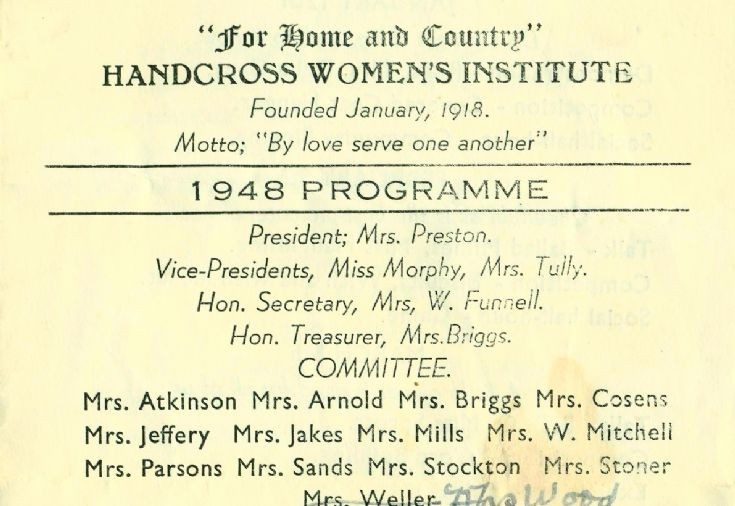 The Slaugham Archive
Handcross Women's Institute programme for 1948
The Handcross Women's Institute produced a programme of events each year, firstly to inform the members of what they will be enjoying each month, and secondly to advise them in advance what creative item they should be making to enter the monthly competition.
As a change from the usual format the June 1948 meeting held a whistling competition. What a shame the competition was not recorded onto tape, although I suspect that 90% of the audio would comprise bouts of laughter!
To view the full programme please select Open Document.
Open Document
Picture added on 21 June 2015 at 20:47