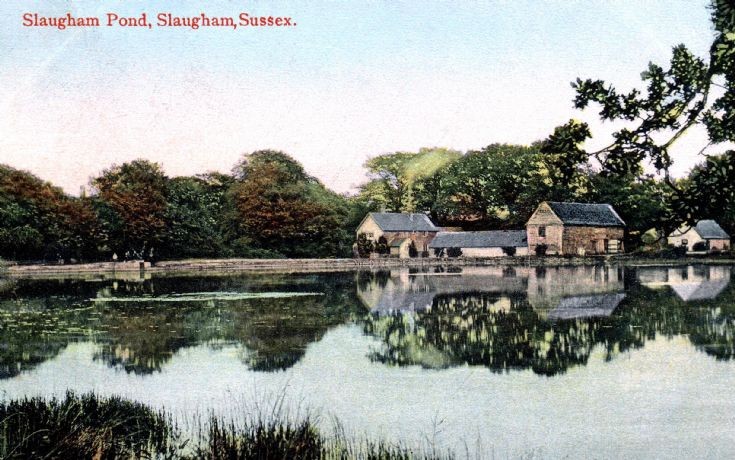 The Slaugham Archive
Mill Pond at Slaugham in colour
This is a view of the Slaugham Mill Pond located close to the ruins of Slaugham Place. Colour has been added to the picture at a later stage and therefore cannot be relied upon, particularly the lime green smoke coming out of the chimney!
Towards the left of the picture can be seen a person standing beside the sluice which controlled the flow of the water to the corn mill which is located just beyond it, mostly hidden by the trees.
The Large Version shows a close up of Mill Hill Farm which at that time was fully operational. The 1842 Tithe Map informs us that the farm was occupied by William Wells, and that James Wells lived in the adjacent cottage. .
View Large Version
Picture added on 25 June 2015 at 11:41