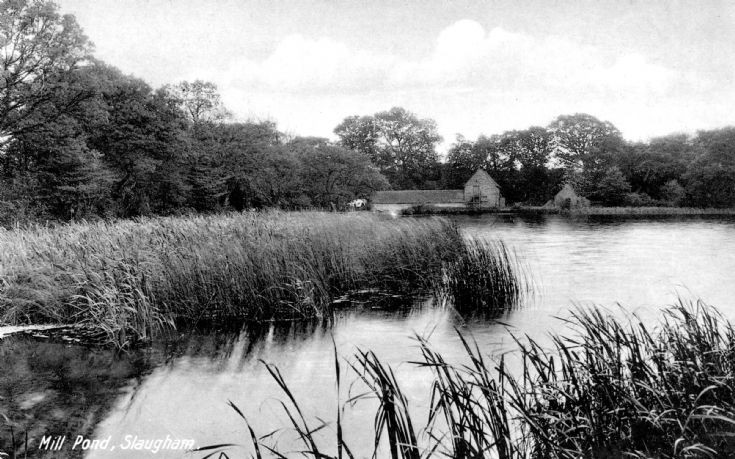 The Slaugham Archive
Mill Pond at Slaugham with Mill Hill Farm
This is a view across the Mill Pond at Slaugham with Mill Hill Farm on the far bank. The actual mill is hidden behind the trees towards the left of the picture. The mill was last used in 1873, over 40 years before this picture was taken.
The Large Version shows a close up of the farm buildings.
Compared to
picture #1488
, it appears that an extension has been added to the building on the right. Further investigation reveals that three small pens, or similar, have been added to the building according to a detailed map of 1911. It is difficult to identify if the pens were dog kennels, pigsties, or something completely different.
View Large Version
Picture added on 25 June 2015 at 11:44