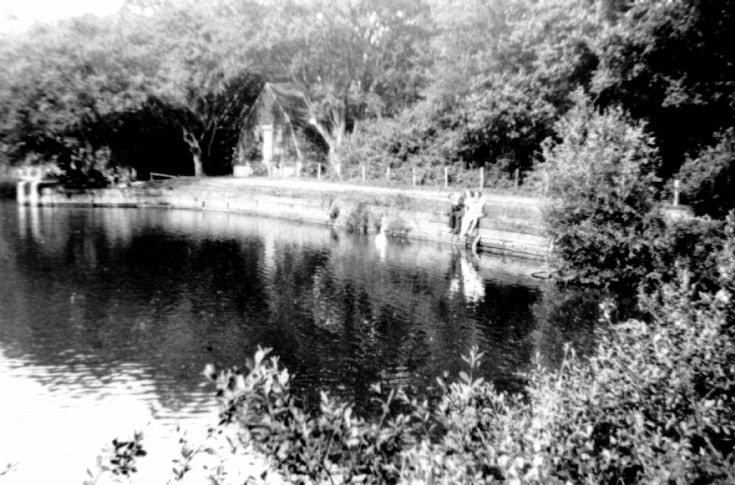 The Slaugham Archive
Mill Pond at Slaugham with three people
This photograph is of the Mill Pond in Slaugham, and, although it is not of good quality, it still deserves to be viewed.
It shows three unknown people, one boy and two girls, sitting on the bank in the southeast corner of the lake.
On the left of the picture can be seen the sluice for controlling the flow of water to the mill which is partly hidden by trees. The artificial millstream then took the water some 70 yards until it discharged into the River Ouse.
Picture added on 25 June 2015 at 11:51