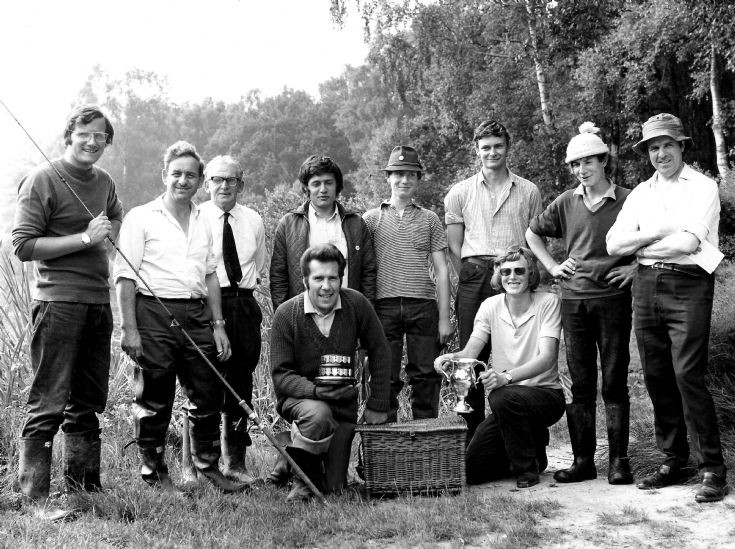 The Slaugham Archive
Slaugham Angling Club
This photograph of Slaugham Angling Club was taken sometime between 1967 and 1971 in, almost certainly, the car park at the Furnace Pond.
It is not clear whether the competition has been won by the club or a individual, but the trophy has been split in two for the purpose of the photograph.
From the left, standing:- John White (not really a local but staying at Bosworth Cottages at that time), Ralph Blanchard, Tom Wilson, Unknown, Unknown, Unknown, Unknown, John Boniface.
Front row: Unknown, Trevor Gasson.
Please can anyone name the others?
Select Large Version for a close up.
View Large Version
Picture added on 13 July 2015 at 16:51
This picture is in the following groups
People
Comments: