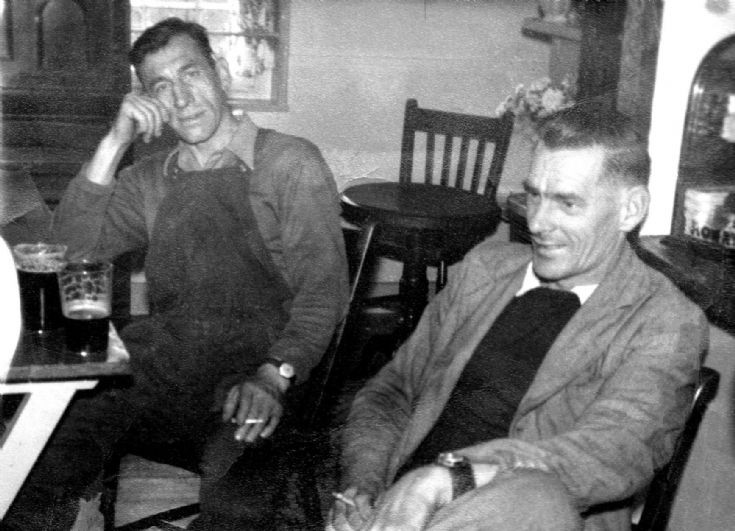 The Slaugham Archive
Regulars at the Royal Oak, Handcross
After a hard day at work what could be better than having a pint of beer and a smoke in the local pub. The scene is the Royal Oak in Handcross where two close neighbours from the fairly new Truggers estate have met to chat. On the left is Jack Miles from 20, Truggers, with Stan Gasson from number 11.
Eddie Boxall was the landlord at that time and he and his wife, Lara, can be seen on
picture #742
. Immediately behind Stan is the round stove referred to in the text, but on this occasion it is used to display a vase of flowers instead of rabbit stew!
It is good to see the beer on offer is a traditional dark colour unlike today's paler version full of gas!
Picture added on 03 August 2015 at 10:46