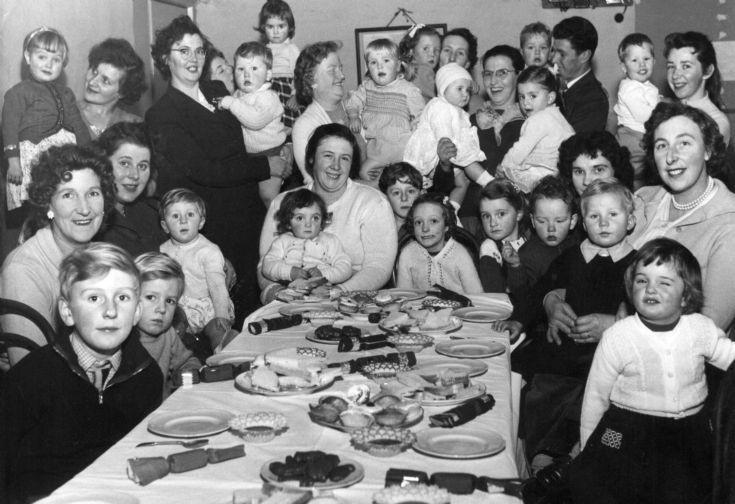 The Slaugham Archive
Children's Christmas party
I have no information for this photograph and can only assume it is some form of Christmas party for the young children of Handcross and their mothers, plus one father!
Those I can name are: 4 Peggy Underdown (née Baldock), 5 Nicholas Underdown, 6 Graham Underdown, 24 Maureen Gasson, 28 Stuart Bailey, 29 June Bailey, 30 Ruth Cooper, 31 Roger Cooper.
Please can anyone add more names. Or correct those above!
Click on Large Version for a numbered copy.
Select Open Document to view a newspaper cutting covering a Sunday School party at which the Junior Church Fellowship entertained the children by presenting their version of the pantomime "Beauty and the Beast". Those appearing were Patricia Rees, Peter Cooper, Andrew Lychery, Christopher Laurence, John Stewart, Janet Housby, David Clarke, Dennis Hotten, and Richard Laurence. The producer was Mary Warren and stage manager Laurence Ray.
View Large Version
Open Document
Picture added on 16 August 2015 at 10:41
Comments: