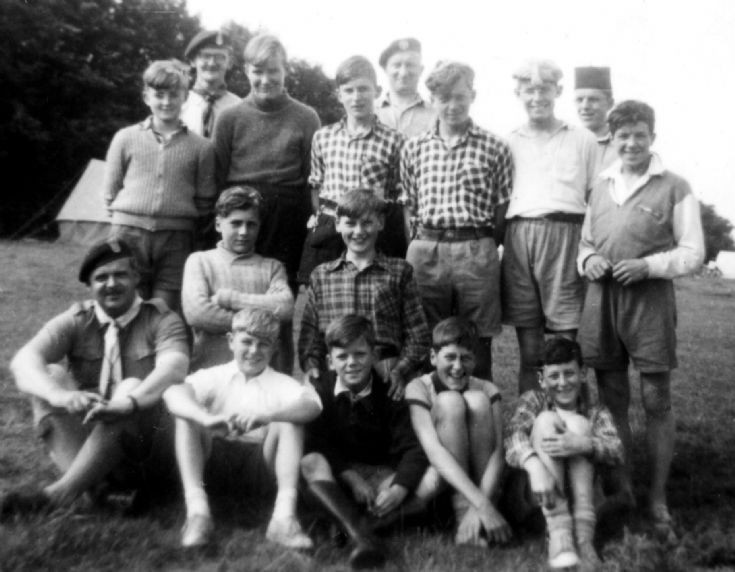 The Slaugham Archive
1st Slaugham Scouts at summer camp
The highlight of the scouting year was the summer camp, and here are some of those from the 1st Slaugham Troop who attended the camp in Branscombe, Devon.
Standing: Dennis Johnson, Dennis Foord-Brown (Group Scoutmaster), Michael Pateman, Chris Johnson, Sid Sargent (Assistant Scoutmaster), Bill Boxall, Colin Boniface, Tom Chamberlain, Ronald "Chubber" Newman.
Kneeling: Norman Leppard, Unknown.
Sitting:- John Edmunds, David Knape, Unknown, Godfrey Parker, Ron Verlander.
A Large Version is available.
View Large Version
Picture added on 25 August 2015 at 19:16
Comments: