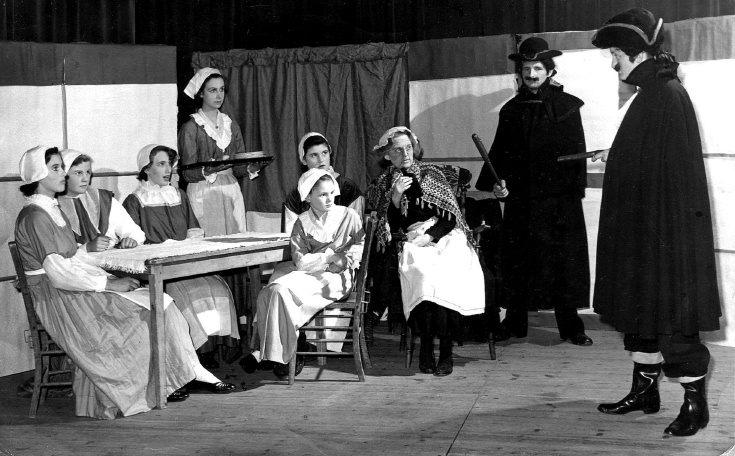 The Slaugham Archive
Concert performed by the youth of Handcross
An ambitious concert was performed by the youth of Handcross on 22nd May 1954 in the Parish Hall. It was presented jointly by the Youth Club, Scouts, Guides, Cubs and Brownies.
The picture above is taken from the play by the youth club. Third from the left is Margaret Briggs and fourth is Margaret Jakes. On the right are Tony and Gerald Cosens, but which is which, I know not!
According to the newspaper the others are Janet Boxall, Suzanne Copeland, Miss M. Copeland, Diane Gasson, and Pauline Wilson (Pease Pottage). Please can anyone help with identification despite the poor quality?
Select Open Document for the full newspaper cutting.
Open Document
Picture added on 27 August 2015 at 17:09