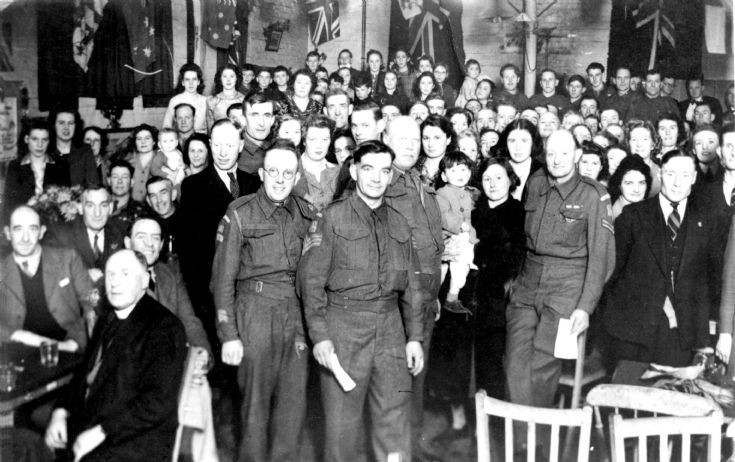 The Slaugham Archive
Pease Pottage Home Guard celebrates
The only details I have of this photograph are written on the reverse "Peas Pottage Home Guard Celebrate 1946".
I suspect that this is not a VE Day or VJ Day celebration but more of a "Welcome Home" party for those servicemen who returned from the war many months after the surrender dates, much in the same way that Slaugham celebrated in 1946 (
picture #1225
), and Staplefield in 1919 (
picture #614
).
The full platoon can be seen on
picture #640
against the background of the Church of the Ascension. I rather suspect that the above picture was taken inside the same church which had been decorated with Union Flags, and, what appears to be, flags of Australia and Canada. Sitting at a table on the left is Rev. Francis Jacomb-Hood who served as vicar of Slaugham from 1929 to 1946.
The shortest soldier of the group at the back on the right is Ray Funnell.
The Large Version shows a close up.
View Large Version
Picture added on 31 August 2015 at 15:42
This picture is in the following groups
Military
Comments: