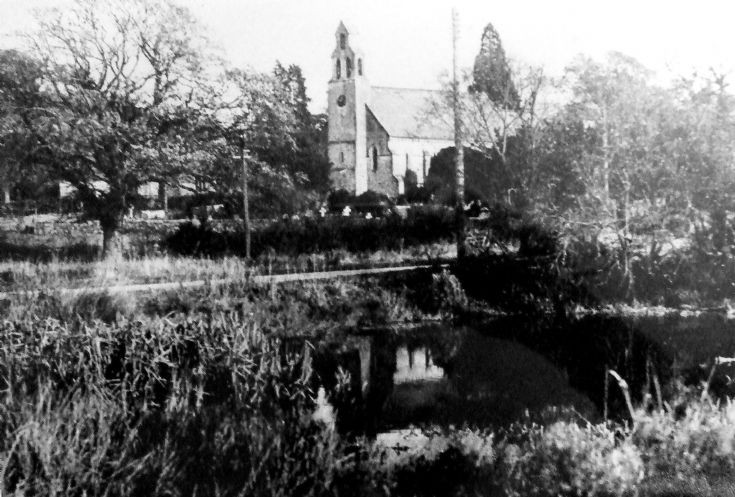 The Slaugham Archive
Staplefield church viewed across the pond
In the first half of the last century one of the classic views in Staplefield was of the church in its slightly elevated location (height above sea level 251ft 4in) looking from the Common across the village pond.
Alas today only rare glimpses of the top of the church tower can be seen from the Common due to the size and number of trees growing in that part of the common land. Also the pond was filled in shortly after the Second World War.
The church was consecrated by the Bishop of Chichester in 1847, but it was not until during the office of Rev. Percy Clarke (1875-1884) that the clock, donated by Mrs Harrington, was added.
Also during this period the bell turret and bells were added, financed by public subscription with local landowner, Captain Dearden, giving the cost of one bell.
Picture added on 19 October 2015 at 16:02