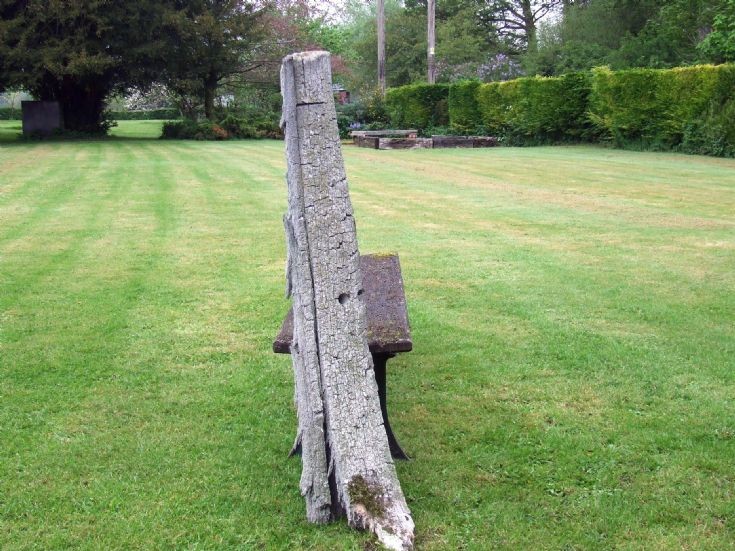 The Slaugham Archive
Whalebone Lodge, Pease Pottage (2 of 2)
Today the whalebone is a permanent feature in my garden and usually leans against my house. My father's book "Around Old Slaugham" told the story of how the whalebone, nine feet long, came to be reduced to a mere four feet, and how hundreds of flint tools were discovered close to the lodge by two farm workers in 1910. Select Large Version to read the extract from the book.
With my father's permission the Crawley News reproduced the whalebone
picture #1579
from his book and made use of information gathered from Christopher F. Nix of Tilgate Forest Lodge in 1965. Unfortunately they also used a photograph of Woodhurst, which was clearly marked as such in the book, but described in the newspaper as being Whalebone Lodge!
The newspaper article and the subsequent correction can be viewed by selecting Open Document. The document also includes a copy of the letter received by my father from Christopher Nix in 1965.
View Large Version
Open Document
Picture added on 22 October 2015 at 15:48