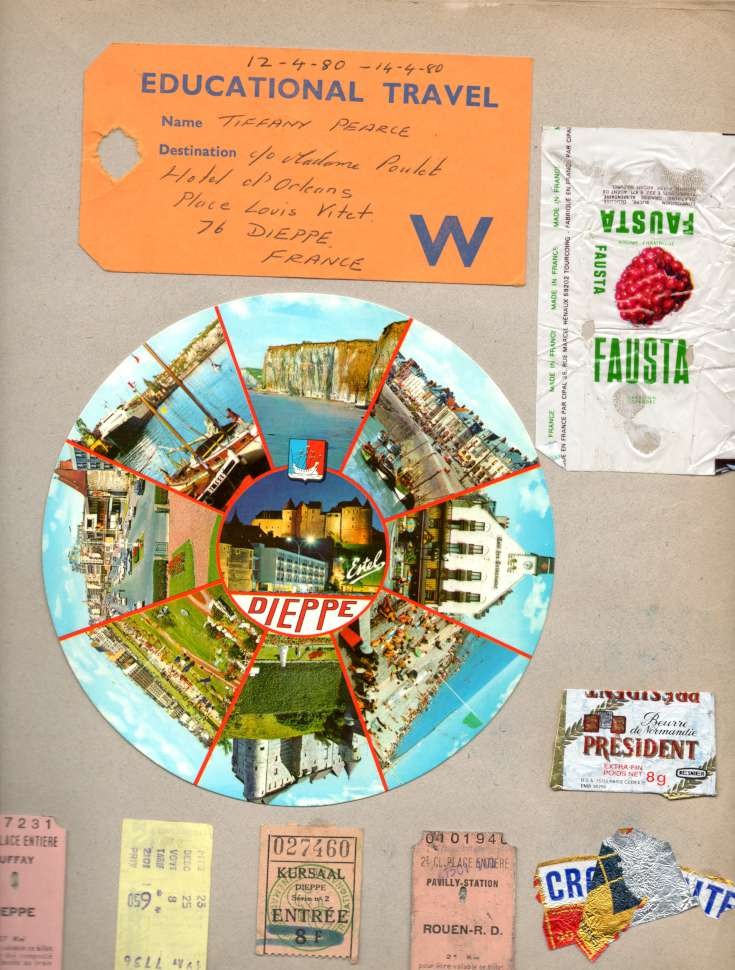 The Slaugham Archive
Warninglid School trip to France 1980 (1 of 2)
The visit to France by Warninglid School in 1982 has already been featured on
picture #1559
. However two years earlier another trip to Dieppe was undertaken from 12th to 14th April 1980.
The picture above is a collection of ephemera collected on the earlier visit. As an eight-year-old it was a very exciting adventure, but the sea-sickness on the return journey wasn't much fun!
Select Open Document to read my report of the journey.
Here follows a list of those who appear in the report, in order of appearance:-
Lucy Thompson, Nicola Baillet, Jane Strong, Mrs Carla Jenkins, Mrs Yvonne Sinclair, Mark Pratt, Bryony Thompson, Vineger?, Amanda Cole, and Sarah Blake.
A couple of photographs taken during the trip appear on
picture #1592
.
Open Document
Picture added on 05 November 2015 at 17:29