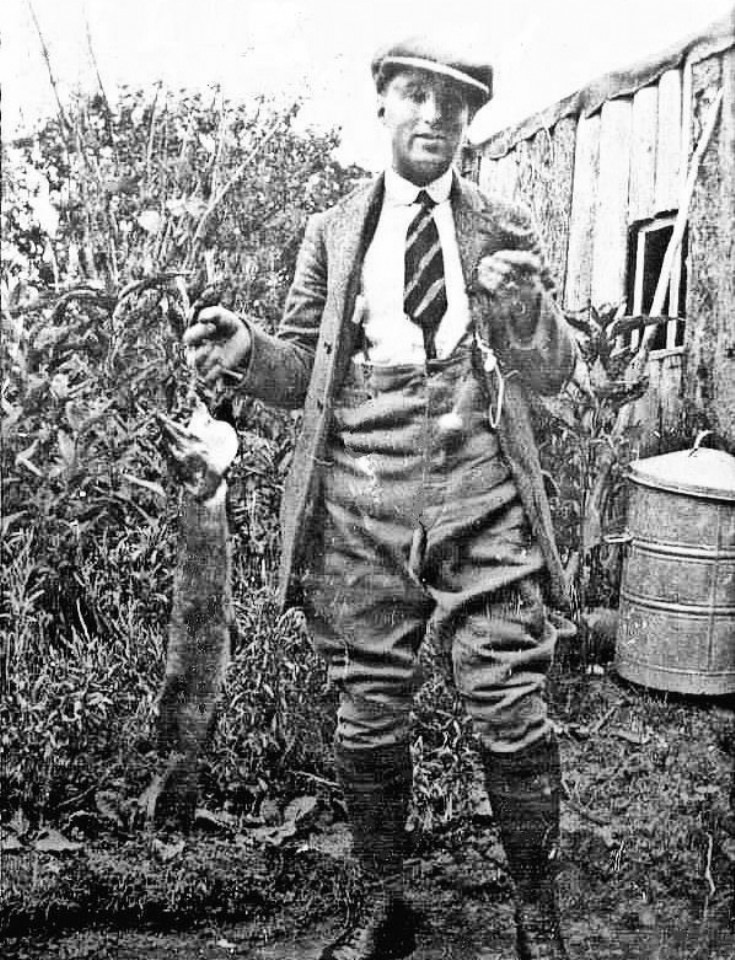 The Slaugham Archive
Percy Jupp from Warren Cottages, Handcross
Percy Jupp (1895-1980) and his wife, Ethel, lived for most of their adult life at 11, Warren Cottages, Handcross.
He worked for Stephen Knight Ltd, builders from Cuckfield but for several years they also had a base in Handcross on the site now occupied by The Pine Loft.
On 19th February 1947, a catastrophic fire destroyed much of Nymans house and Stephen Knight Ltd played a major part is restoring and rebuilding that part of the house which was salvageable. Percy had graduated from being an apprentice carpenter in his youth, and he spent some considerable time working as a carpenter on Nymans house.
Percy owned sporting guns, and from his attire it seems most likely that he joined in the shooting parties at Nymans, and perhaps other estates in the locality.
He was a great character. He taught me and my brothers how to tickle trout. He and the local bobby both went out at night looking for food!! They weren't going to get caught were they?
I remember he kept chickens in a plot down the hill. Once when my family turned up we were ushered in by the front door and told to keep quiet. We never went in the front door normally. As we got into the dining room great-uncle Percy was sitting at the window picking off pigeons sitting on the fence at the bottom of the garden with his catapult. That was our dinner!. His garden was totally devoted to food production and much of the fruit was turned into homemade wine.
In the above picture it appears he has bagged a fox.
The Large Version shows Percy in his countryman's clothes, but I do not know if this was taken at Warren Cottages or elsewhere.
Select Open Document to see another picture of Percy.
View Large Version
Open Document
Picture added on 10 November 2015 at 15:30
This picture is in the following groups
People