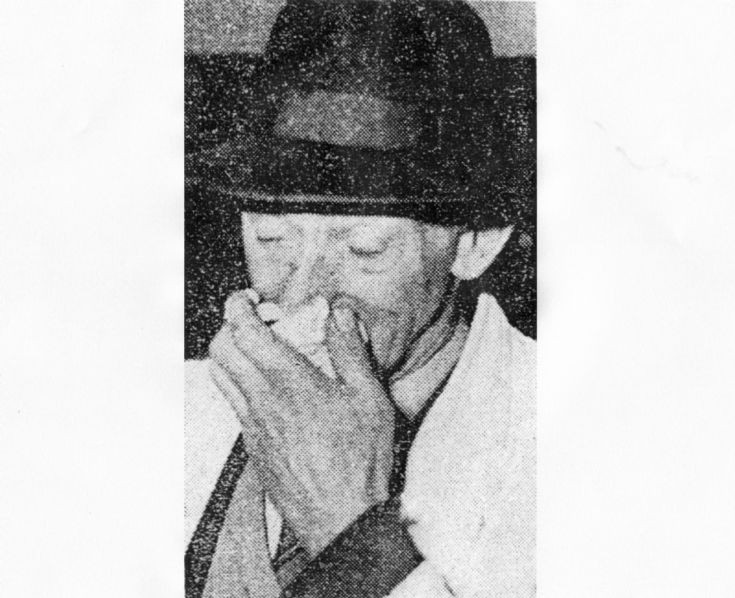 The Slaugham Archive
A by-pass for Pease Pottage
In December 1957 the main talking point among the villagers of Pease Pottage was the announcement that the A23 which ran through the middle of the village was to be replaced by a dual carriageway in a cutting east of the present route.
The Crawley Courier had a major article in their newspaper which concentrated on the adverse effects of the by-pass on the several traders who made their living from the passing traffic.
It was even suggested that Pease Pottage may become a backwater!
Those featured in the article were Roger Ray, Clerk to the Slaugham Parish Council, George Arnold, landlord of the Black Swan, florists Tom and Gladys Hemsley, and Joe Smith of the Stadium Garage.
Pictured above is a distraught Claude Weller who owned a florists shop on the Brighton Road who is quoted as saying that he may have to start again.
Click on Large Version to view the Black Swan which featured in the article.
The remainder of the article can be viewed by selecting Open Document.
View Large Version
Open Document
Picture added on 24 November 2015 at 21:16