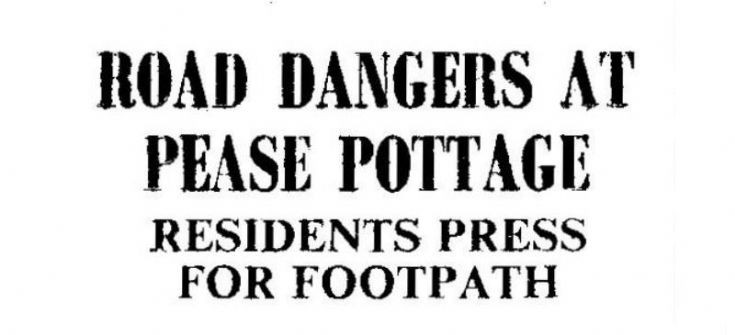 The Slaugham Archive
Perilous potholes in Pease Pottage
Fifty years ago, at a meeting of Slaugham Parish Council in 1965 the newspaper reporter in attendance chose a letter from a Pease Pottage resident as his main headline.
The letter was from Ronald Cheesman of 28 Horsham Road complaining about the potholes in his road, the lack of a pavement, and the poor quality of the lighting. (See
picture #140
to view Horsham Road from 100 years ago)
Other residents had added their names to the letter, and similar letters had been received from other residents.
Other matters discussed by the Council comprised the street lighting in Handcross, a fire in the Handcross cricket pavilion, and the siting of Warninglid's cricket pavilion.
The full newspaper cutting can be viewed by selecting Open Document.
Open Document
Picture added on 25 November 2015 at 10:08