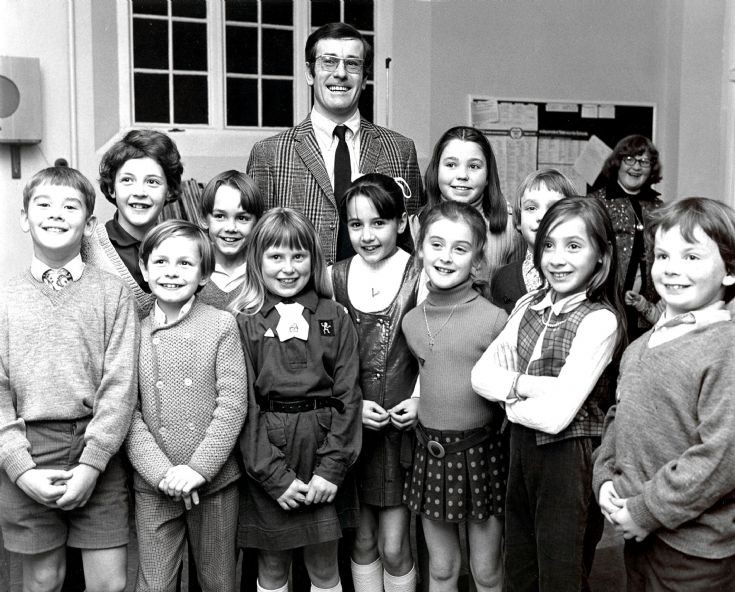 The Slaugham Archive
Warninglid School pupils
There is no further information supplied with this photograph, and the date has been estimated. With PC David Pearce in attendance at the back perhaps they are gathered together for cycling proficiency classes.
With grateful thanks to Don and Yvonne Sinclair it has been possible to name some of the pupils as follows:
1 Antony Stoffell, 2 Richard Watts, 3 Kirk Brown, 4 Andrew Brown, 5 Pamela Hollamby, 6 Wendy Marin, 7 Sandy Coombe, 8 Unknown, 9 Simeon Smythe, 10 Ann-Marie Andrews, 11 Unknown.
Select Large Version to view a numbered picture.
View Large Version
Picture added on 03 December 2015 at 18:28
Comments: