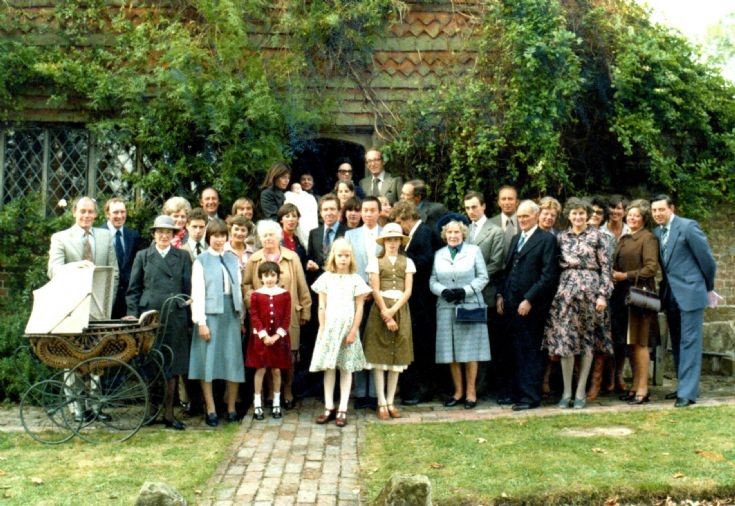 The Slaugham Archive
Lord Snowdon and Lucy's daughter christened
On 17th July 1979, a daughter, Frances, was born to Lord Snowdon and his second wife, Lucy, On 10th October 1979, the christening took place in St Mark's church in Staplefield, and later in the afternoon many people, including local traders and friends from the nearby villages, were invited to Old House for a celebration.
Click on Large Version for a numbered picture.
Those I can name are: 1 John Hardy, 2 Joan Greenfield, 3 David, Viscount Linley, 4 Lady Sarah Armstrong-Jones, 5 Lucy, 6 Lady Frances Armstrong-Jones, 7 Anne, Countess of Rosse, 8 Lord Snowdon, 9 Flora Quick, 10 Den Parnacott, 11 Archie Quick, 12 Pat Parnacott, 13 Lesley Newnham, 14 Joy Mantell, 15 Vic Newnham.
View Large Version
Picture added on 05 December 2015 at 20:23
This picture is in the following groups
Nymans