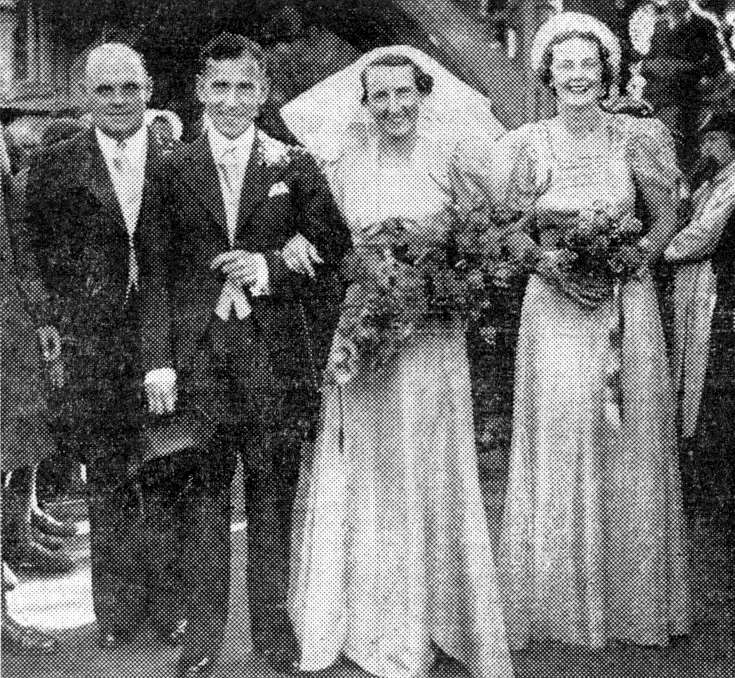 The Slaugham Archive
Rev. Jacomb-Hood officiates at wedding
In September 1937 the wedding took place at Slaugham church between David Rennie and Gwendoline Walker and the ceremony was conducted by two clergyman, one of whom was Rev. Francis Jacomb-Hood. (See
picture #1625
)
David Rennie was private secretary to Col. J. Raymond Warren, and later served as estate manager on the Hyde Estate in Handcross.
The bride had been evacuated from Barcelona at the outbreak of the Spanish Civil War but at the time of her wedding she was working as secretary to the novelist, Denise Robins. The latter had offered her picturesque home, Furnace Pond Cottage, to be used for the reception. (See
picture #1283
)
Click on Open Document to read a newspaper cutting of the wedding. It gives an insight into the mysterious world of fashion with references to such items as: robe de style, moire, Juliet cap, African gebera, Italian blue, Calais lace, and halo cap!
Open Document
Picture added on 20 December 2015 at 11:11
This picture is in the following groups
People