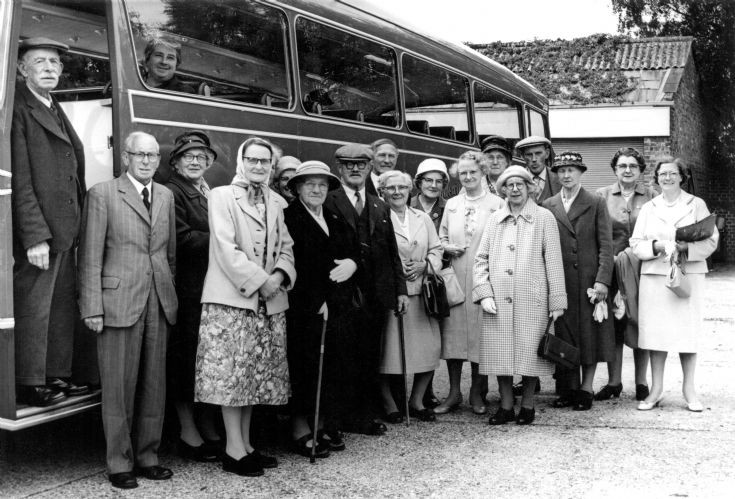 The Slaugham Archive
Outing by the Rosemary Club of Handcross
The date has had to be estimated but the reverse of the photograph states that this shows an outing in the 1960s by the Rosemary Club, also known as the Over 60s Club, of Handcross setting off from the Red Lion yard.
The Large Version shows a numbered version of the picture.
I am grateful to Rex Ray, Barbara Mellish, and Elsie Cosens, who will be 103 next month, January 2016, for assistance in identifying the members.
1 Bert Marchant, 2 Shirley Wheatland, 3 Harry Field, 4 Unknown, 5 Ada Beet, 6 Unknown, 7 Fanny Farrow, 8 Arthur Farrow, 9 Unknown, 10 Unknown, 11 Unknown, 12 Unknown, 13 Miss Adamson? 14 Mrs Agnes "Peggy" Funnell, 15 Unknown, 16 Lizzie Cheeseman, 17 Unknown, 18 Adeline "Addie" Edwards.
Please can anyone suggest more identities or any corrections?
View Large Version
Picture added on 24 December 2015 at 14:08
Comments: