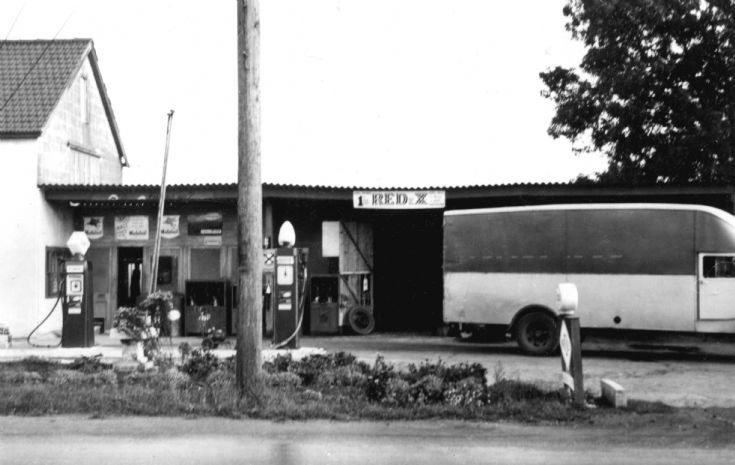 The Slaugham Archive
Council report - Pease Pottage businesses (3 of 5)
The photograph is of the Stadium Garage in Pease Pottage which offers RedX for sale. It was common in those days to have a "shot" of the stuff in the tank for every four gallons of fuel as an additive.
In lieu of giving the engine a "de-carb" it was advised by some to squirt a shot or two directly into the carburetor while running the engine at fairly high "revs". I'm not sure if it did any good, but it was well worth the 1d or 1½d a shot to enjoy the clouds of smoke it generated!
Select Open Document to view pictures 1 to 8 in the report on the existing businesses being carried on in the row of properties. Click on the plus and minus symbols to zoom in and out.
The notes under the photographs often refer to the report within the "Document" attached to
picture #1630
.
Open Document
Picture added on 01 January 2016 at 15:50
Comments: