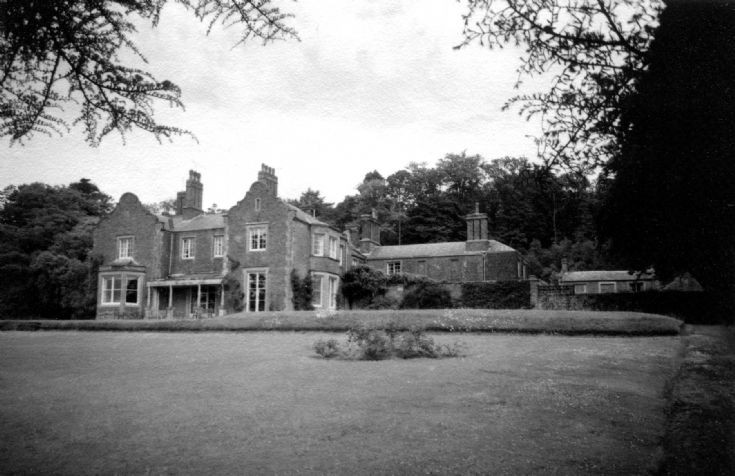 The Slaugham Archive
Auction sale of Dencombe Estate- May 1972 (1 of 2)
Following the death of 91-year-old Mrs Nelly Loder early in 1972 it was decided to sell the Dencombe estate. Nelly Loder (1880-1972) was married to Sydney Loder (1867-1944), uncle to Giles Loder (1884-1966) of High Beeches.
The chosen method was by auction, but it seems that the sale due on 17th May 1972 did not take place as the whole estate was put up for sale by auction just six months later, on 22nd November 1972.
Dencombe was the Dower House to High Beeches and as such was a fairly large house close to the main house and traditionally reserved for the widow of the owner, with the main house being occupied by the heir to the estate. Of course, in this particular case the circumstances had changed dramatically when the Halifax bomber wreaked its havoc upon High Beeches house on 12th March 1943 making it uninhabitable.
The auction catalogue contained just four photographs. Above can be seen Dencombe House and the Large Version depicts a view of the parkland and horses.
Click on Open Document to view the relevant pages of the catalogue.
The catalogue included a coloured map, and this, with two further photographs, can be viewed on
picture #1637
.
View Large Version
Open Document
Picture added on 06 January 2016 at 15:54
This picture is in the following groups
Dencombe
Comments: