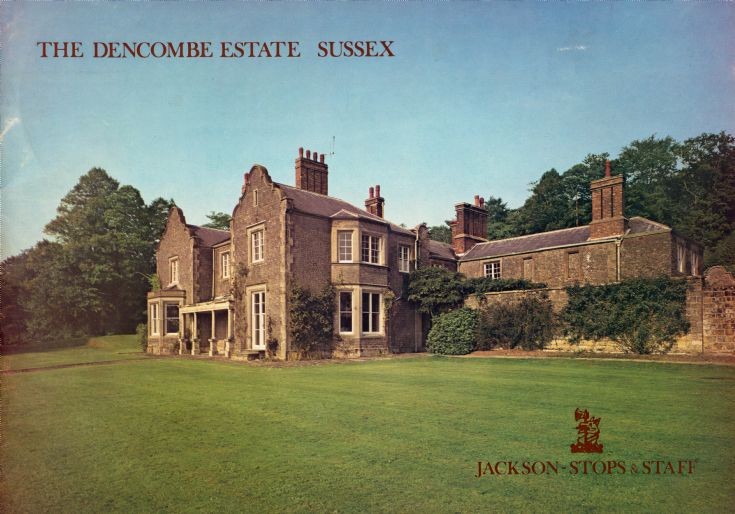 The Slaugham Archive
Auction sale of Dencombe Estate, Handcoss (1 of 2)
I do not know what happened to the auction of the Dencombe Estate due to take place in May 1972 (see
picture #1636
), but seemingly no sale was completed as six months later a second auction sale was scheduled to took place on 22nd November 1972.
The sale was entrusted to a different firm of land agents on this occasion and the rather dull catalogue of the earlier auction date was superceded by the splendid catalogue of Jackson-Stops Staff containing several colour photographs.
The Large Version shows a poster of the auction slipped into the catalogue.
Select Open Document to view the relevant pages of the catalogue including a large A2 sized map. The photographs can be seen on
picture #1639
. On the first page there is note which gives a price followed by "Burrows (sic) Bolney." This surely indicates that this auction led to a successful sale and that was when the Burroughs family from Bolney acquired the property.
View Large Version
Open Document
Picture added on 08 January 2016 at 19:04
This picture is in the following groups
Dencombe