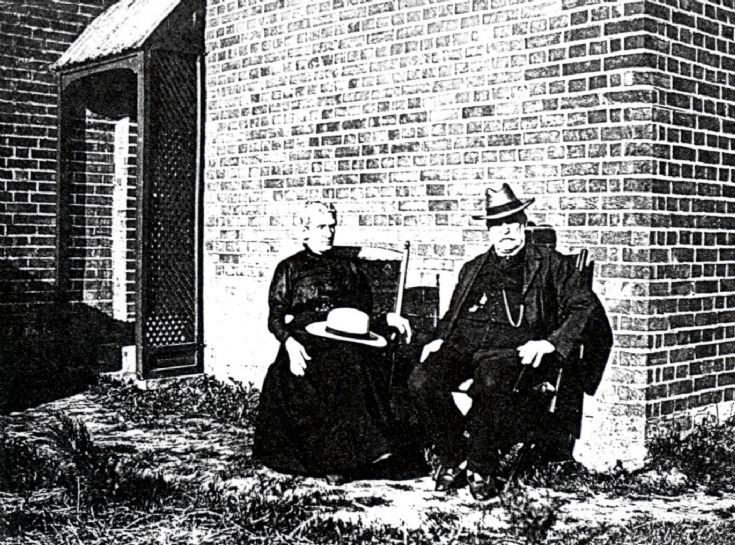 The Slaugham Archive
George and Emma Wenham and the Dame's School
Even before the Council School was built in Handcross in 1878, there was a demand in Handcross for children to be educated and it was generally left to private individuals to satisfy the need.
George and Emma Wenham, pictured above, settled in the village in about 1855 with their three young children which they soon increased to five. Realising the need for schooling Mrs Wenham started a Dame's School in the large kitchen of the house that stood on the site now occupied by Wind Hill House, home in the middle of the 20th century to Walter Shearlock's newspaper, toy and tobacconist's shop.
The old house can be seen in
picture #92
, and pupils, with probably Mrs Wenham in front, can be seen in
picture #94
.
Her fees were 1d per week for sums, 2d per week for reading, and 2d per week for manners!
Mr Wenham was a coal merchant and also the parish clerk. His coalyard was located next door, now the site of the present-day butcher's shop.
The Large Version shows a close up of the couple.
View Large Version
Picture added on 11 January 2016 at 13:59
Comments: