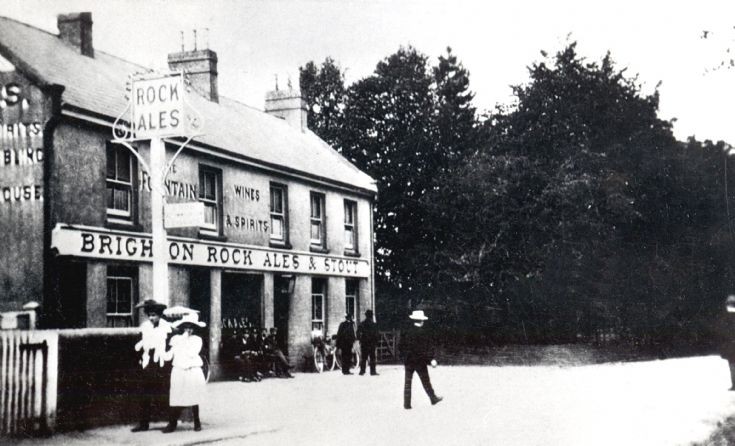 The Slaugham Archive
Fountain Inn, Handcross (7 of 7)
This photograph has already appeared on the website (see
picture #458
) but it seems appropriate to view once again to appreciate how the Fountain Inn looked about 110 years ago, when it was a mere 70 years old!
David Pearce took various photographs of the demolition in 2012 and mixed them up with other views of the pub from Edwardian times, the 1970s, and more recent times.
The appropriate background music is Ashokan Farewell which was composed as a goodnight or farewell waltz at a fiddle and dance camp in the Catskill Mountains, New York State.
Select View Video to watch his short one-minute tribute.
View Video
Picture added on 11 February 2016 at 11:13