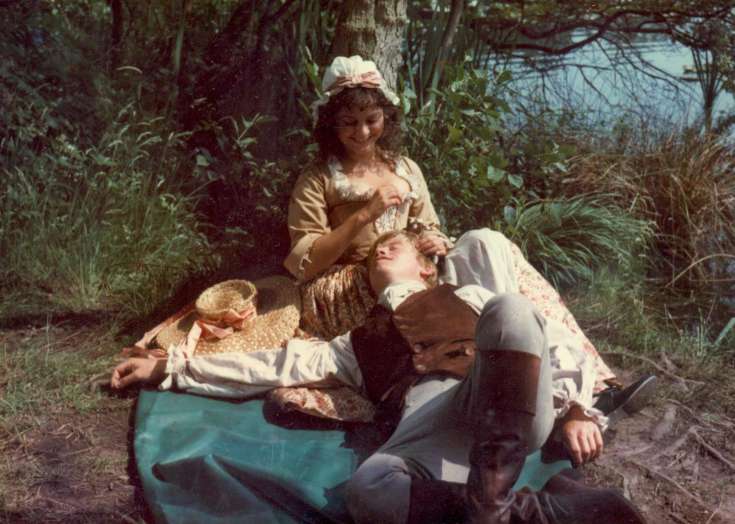 The Slaugham Archive
BBC filming at Slaugham Furnace Pond (2 of 2)
Further to
picture #1692
, the above captures a scene from "Infidelities" on location beside the Furnace Pond, Slaugham. The "Play of the Month" was screened by the BBC on 12th September 1983.
The two actors are Leonie Mellinger and Robin Askwith.
My father, Roger Ray, so engineered the contract he was permitted to attend the shoot and take photographs of the cast and crew.
Among the props were dozens of butterflies which had to be released at a certain point in the filming and a member of the cast had to use a butterfly net to try and catch them. My father was proud to be given the task of releasing the butterflies when he received a command from the director, though he was distraught not to be included in the credits!
Select Open Document to view five photographs of the filming.
1. Actress, Leonie Mellinger.
2. Leonie being abducted by four brigands.
3. Leonie and a make-up girl.
4. Christopher Biggins in make-up, attending to his hair.
5. Cameraman filming a masked brigand.
View Large Version
Open Document
Picture added on 16 March 2016 at 16:49
Comments: