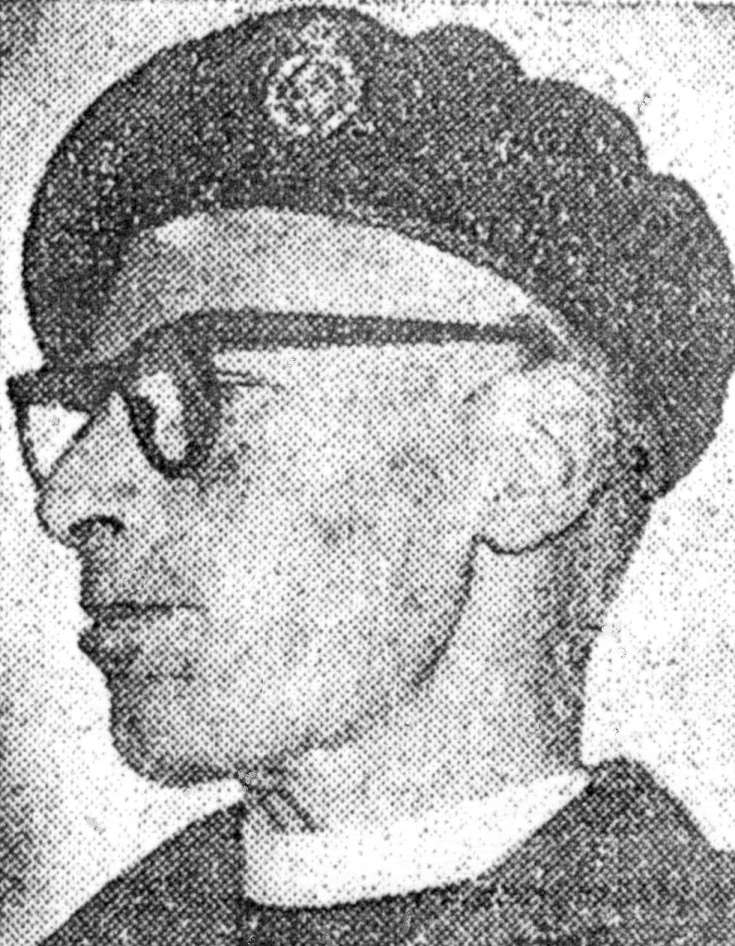 The Slaugham Archive
Rev. A. P. Cameron of St. Mary's, Slaugham
The picture is of the Rev. Aylmer Peter Cameron, rector of St Mary's, Slaugham from 1946 to 1951.
He must have looked back at his time in Slaugham as quite peaceful compared to the couple of years before and after that period.
In September 1944 he found himself on the first wave of gliders at the start of the well-known Battle of Arnhem, and in 1952, shortly after leaving Slaugham, he was called up as a reserve padre and spent two weeks under canvass in Felixstowe.
The Large Version shows a newspaper cutting of the story.
In December 1930 the Bishop of Chichester visited Slaugham and Handcross to attend various events culminating in a Confirmation Service in St. Mary's on the Sunday afternoon.
Select Open Document to read the programme of events.
I am reminded of the following story told by Mrs Ena Tulley of the Post Office in Handcross. In 1907 at a Confirmation Service on a Sunday afternoon, the church was crowded and people were standing in the belfry. There was a fretful child in the church, and in the middle of his address, the bishop stopped, and said "Take that child out!". I trust nothing similar happened on the 1930 parochial visit.
View Large Version
Open Document
Picture added on 07 April 2016 at 19:59
Comments: