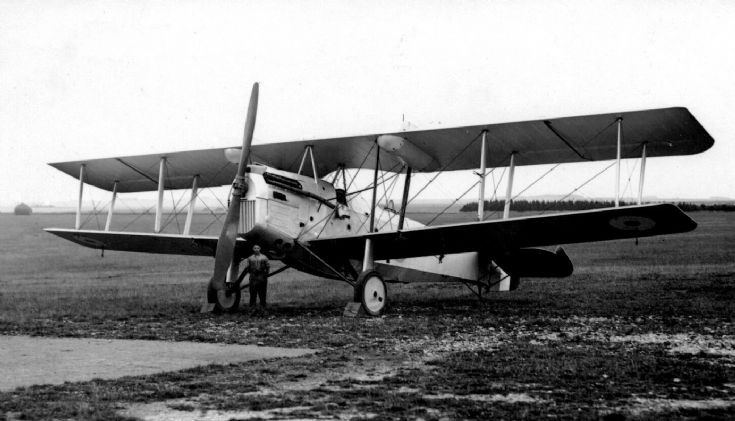 The Slaugham Archive
Handley Page
The photograph shows a prototype of the Handley Page Handcross designed and built in response to a competitive tender issued by the Air Ministry in August 1924 for a two-seater long-range bomber to be powered by a Rolls-Royce Condor III of 650hp.
Its maximum speed was 117mph with a landing speed of 50mph.
The prototype competed against the Bristol Type 90 Berkeley, the Hawker Horsley, and the Westland Yeovil. In the event, the Hawkers were the victors and received a production order in 1926.
Although a couple of additional serial numbers had been allocated for more versions of the Handcross to be built, they probably never were.
My father, Roger Ray, wondered why the plane had been given the name of Handcross and in 1986 he wrote to the RAF Museum in Hendon to enquire. Their somewhat disappointing reply can be seen by selecting Large Version.
Although they are of poor quality, another three photographs of the Handcross can be seen by clicking on Open Document.
View Large Version
Open Document
Picture added on 08 April 2016 at 17:07
This picture is in the following groups
Military