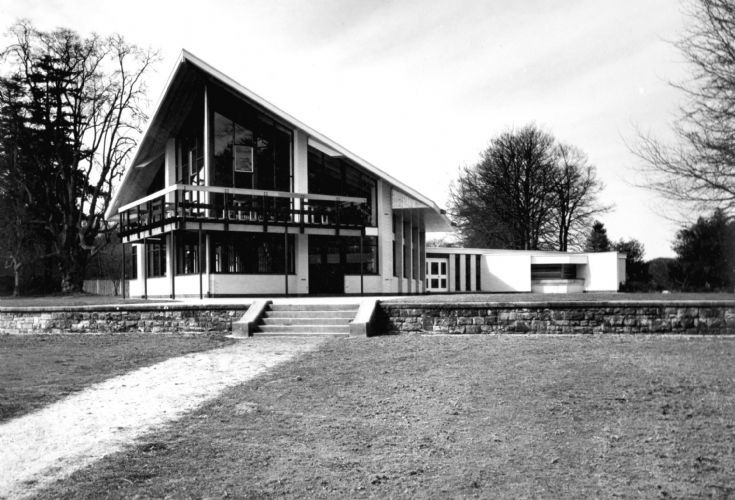 The Slaugham Archive
Inn on the Park at Tilgate Park (1 of 2)
In about 1965 the Tilgate mansion was demolished by Crawley Urban District Council and the above new restaurant built in its stead. See
picture #364
.
It was called Inn on the Park, but it has also been known as The Lakeside Inn, and Smith and Western.
It has been included on this website as up to the middle of the 20th century the whole of the vast Tilgate estate was within the Slaugham Parish.
My parents were the first tenants of the restaurant in about 1970, when I was just a young girl. In due course, the restaurant came until the control of Watney Mann, which was owned by Grand Metropolitan. My parents left having spent five years as tenants.
We lived a few yards away at 5, Stable Cottages next to the clock tower which can just be seen in the picture of the rear of the building.
Select Open Document to view another picture of the restaurant. A photograph of the interior is available at
picture #1706
.
View Large Version
Open Document
Picture added on 11 April 2016 at 17:18
This picture is in the following groups
Tilgate
Comments: