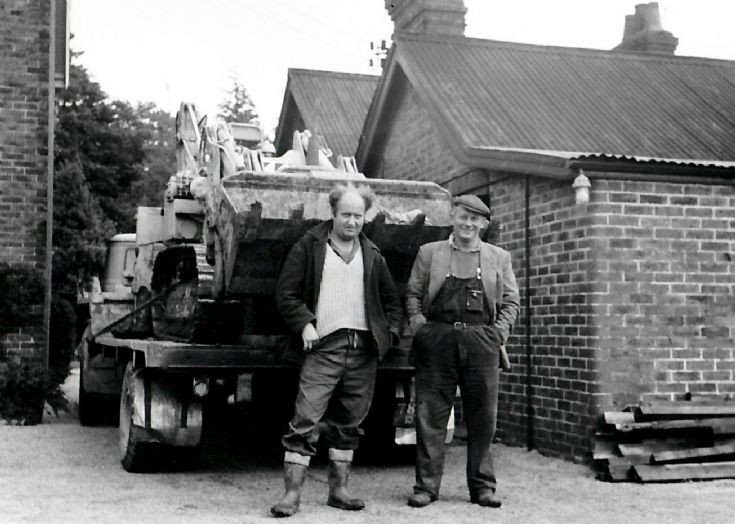 The Slaugham Archive
Worth Engineering - New factory (1 of 4)
Further to
picture #1704
, here is a short series of photographs of the construction of a new factory for Worth Engineering in Brighton Road, Handcross which replaced the old Handcross Laundry building and a couple of extensions.
The names of the two men are not known but presumably they have been digging out the footings in preparation of laying the new base.
Click on Open Document to view three more photographs. The first is of ready-mix concrete being laid for the base. I cannot guess the purpose of the white blocks or bags are in the foreground, but perhaps somebody will know!
The second shows the arrival of the crane.
The third photograph shows the crane with its tower and arm ready for action. All Saints church in the Horsham Road appears to be located just a few yards beyond the fence. It's hard to believe that there is a busy six-lane dual carriageway in the cutting between the fence and the church.
Open Document
Picture added on 15 April 2016 at 15:33
Comments: