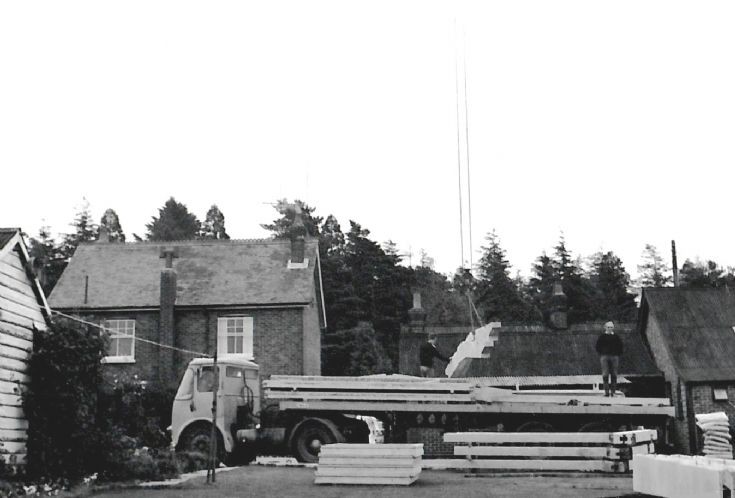 The Slaugham Archive
Worth Engineering - New factory (2 of 4)
A lorry has arrived at Worth Engineering with pre-cast concrete walls and roofing products, and the items are being unloaded with the assistance of the tower crane.
I would have thought that the lorry would have struggled to wriggle through the gap between Hill Top on the left and the old laundry on the right, and then manoeuvre to its present position.
Click on Open Document to view more pictures. The first shows a builder hitching a ride on a concrete beam showing a complete disregard for health and safety in the workplace as we know it today. Nobody on site is wearing a hard hat, high-visibility jacket, or boots with steel toecaps.
But all is not lost as the man on the beam has remembered to take his camera and snap the next two aerial views!
Open Document
Picture added on 15 April 2016 at 16:46