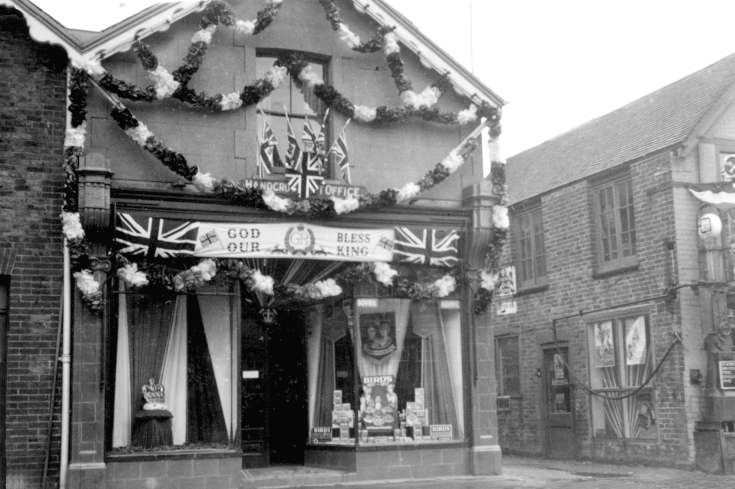 The Slaugham Archive
Coronation of George VI - Tulleys Stores
King George V died on 20th January 1936 and there followed a short period during which Edward VIII reigned. After Edward's abdication on 11th December 1936, the coronation of his brother, King George VI, took place on 12th May 1937.
The villages of the Slaugham Parish celebrated on this day and to see the full programme of events select Open Document.
Competitions were held to select the best-decorated business premises and the best-decorated private house. I find no reference of the winner of the latter category but Tulleys Stores won the best-decorated business premises and was awarded a prize of £10.
The winning shop is shown above, and a close up can been seen by clicking on Large Version.
To view another well-decorated shop in the High Street, Robinson Brothers, go to
picture #439
.
To view a copy of the programme of events for Coronation Day throughout the Parish select Open Document.
View Large Version
Open Document
Picture added on 06 May 2016 at 09:08