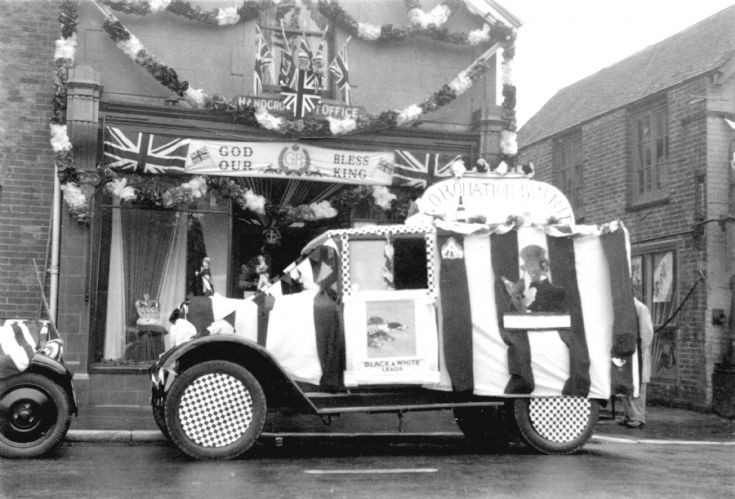 The Slaugham Archive
Coronation of George VI - Tulleys Stores
Further to
picture #1732
, Tulleys Stores now has its grocery van parked in front of the shop.
The vehicle has been renamed "Coronation Spirit" and decorated with advertising posters of two whisky distillers, Black and White and Johnnie Walker.
A Large Version is available. Is that a glimpse of Mr Quick in his tradesman's coat at the rear of the van?
Click on Open Document to view pictures of the shop windows.
The left window has, I assume, a replica of St Edward's crown, the original of which is used for the coronation of British monarchs.
Somewhat in contrast to the crown, in the right window is a display of Bird's food products celebrating the firm's centenary in 1937. An early example of "product placement" perhaps?
Another picture of the prize-winning shop can be seen at
picture #117
.
View Large Version
Open Document
Picture added on 06 May 2016 at 10:04