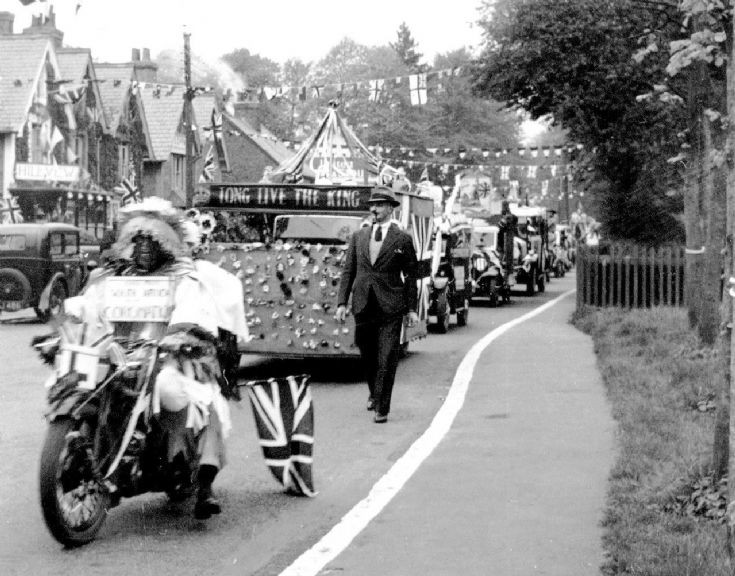 The Slaugham Archive
Coronation of George VI -Procession in High Street
The Coronation procession started at 2.30pm in the Handcross recreation ground and was led by the Handcross Brass Band.
The picture shows the procession passing by Chodds in the High Street. On the left is a decorated motorcycle with a sign saying "South Africa – Coronation", and this is followed by a large number of decorated vans. The sign on the first one reads "Long Live the King".
The well-dressed gentleman strolling in the road seems completely oblivious to what is going on around him!
Click on Large Version for a close up.
Select Open Document to view another picture of the procession, this time featuring several well-decorated wagons drawn by working horses. It is not easy to spot but the leading wagon is being drawn by two horses "in-line".
Although the houses on the west side of the High Street have been decorated, it is perhaps more interesting to read the permanent signage. The sign behind the people on the pavement reads "Luncheons and Teas. Lynwood Guest House. Bed and Breakfast".
The sign to the right simply says "Hill View" (See
picture #451
and
picture #1223
).
View Large Version
Open Document
Picture added on 08 May 2016 at 09:18