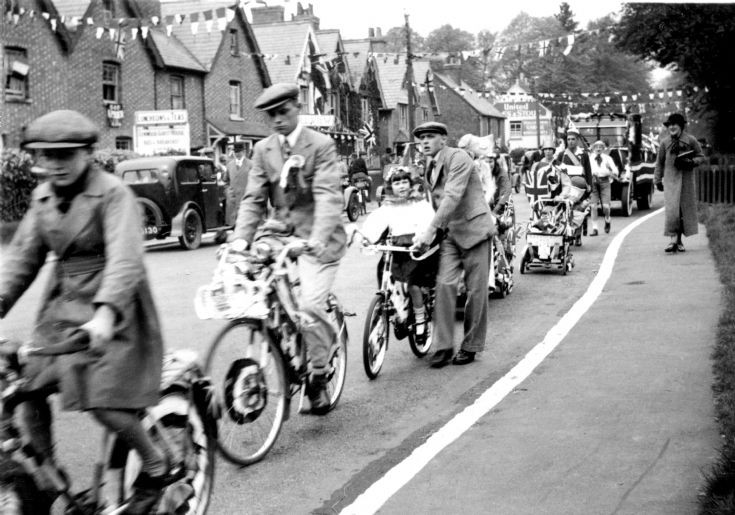 The Slaugham Archive
Coronation of George VI -Procession in High Street
The procession for George VI's coronation continues through the High Street in Handcross with a parade of decorated bicycles.
For another picture of the procession passing the Red Lion click on
picture #609
.
Click on Large Version for a close up.
Select Open Document to view the parade on decorated vans passing by Robinson Brothers shop. The sign on the first van reads "Long Live the King", and I think the same slogan has been written in flowers underneath. On top of the van are figures of children dancing around the Maypole.
View Large Version
Open Document
Picture added on 08 May 2016 at 10:57