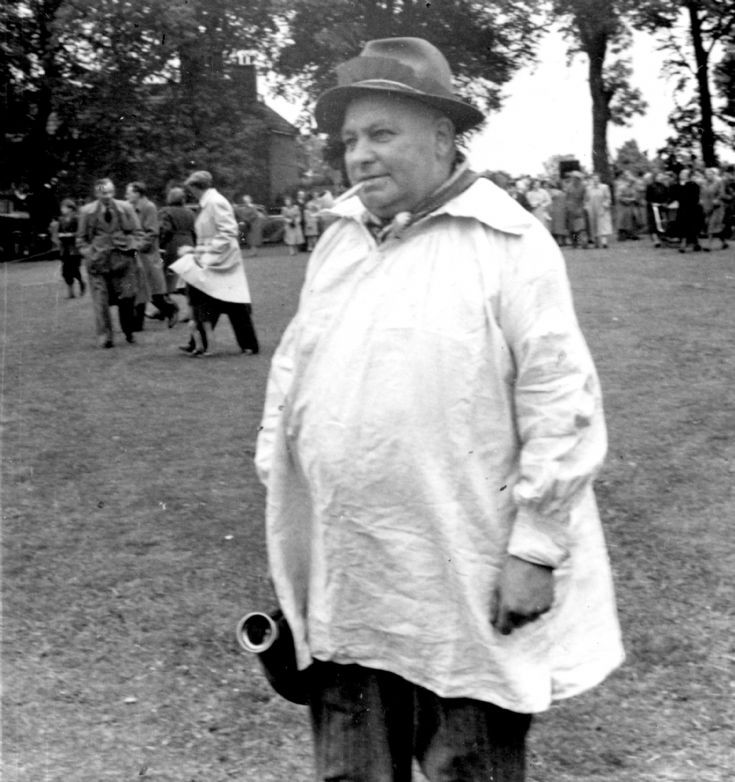 The Slaugham Archive
Coronation of George VI - Ralph Tulley
Once the coronation parade had arrived at the Recreation Ground in Handcross, Mr Ralph Tulley from the Post Office took over the organising of the festivities including sports races for the children until tea-time. He was well equipped for the task with an elegant smock and a energy-saving megaphone!
At 5.30pm the children from Handcross and Slaugham went to the Parish Hall for tea, and each received a souvenir mug engraved with pictures of the King and Queen, and the date.
After tea, prizes were awarded to the winners of the various events, and then followed a concert party.
At 8.00pm the King's speech was broadcast in the Parish Hall, and at 9.30pm a bonfire was lit in the Recreation Ground. Then it was back to the Parish Hall again for a dance starting at 10.00pm.
The Large Version shows an announcement of the various events scheduled to take place over the whole of the Slaugham Parish.
Click on Open Document to view another picture of Ralph Tulley with the Fountain Inn in the background. On the left is the sports pavilion, once the West Park Golf Club House.
View Large Version
Open Document
Picture added on 15 May 2016 at 19:54