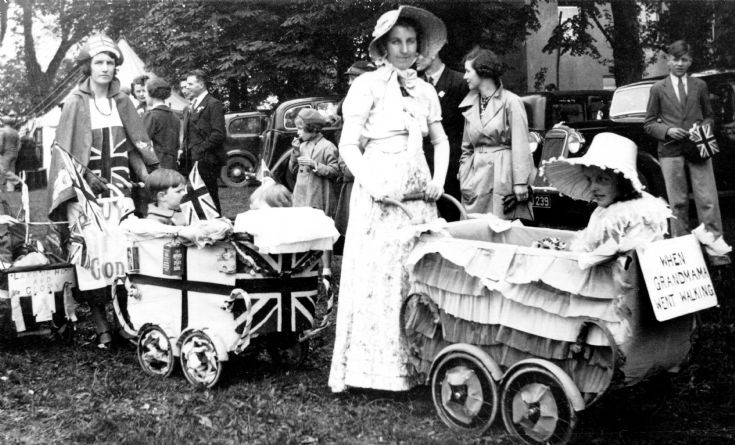 The Slaugham Archive
Coronation of George VI - Parade of prams
Gathered in the Recreation Ground in Handcross are the decorated prams which took part in the parade for the celebrations of King George VI's coronation.
On the extreme left can be glimpsed the pram "Land of Hope and Glory" containing John Hobden and pushed by Mrs Hobden.
Next is Mrs Elsie Cosens promoting the slogan "Buy British Goods". In the pram are two of her four sons, being three-year-old Tony, and two-year-old Gerald.
For another picture of these two prams visit
picture #608
.
Leading the parade of prams is Kathie Venn, with the eight-year-old daughter of Ralph and Ena Tulley, Margaret, on board. As an explanation why both are dressed in elegant Victorian clothing, their message reads "When Grandmama went walking".
The Large Version shows a close up.
View Large Version
Picture added on 16 May 2016 at 14:09