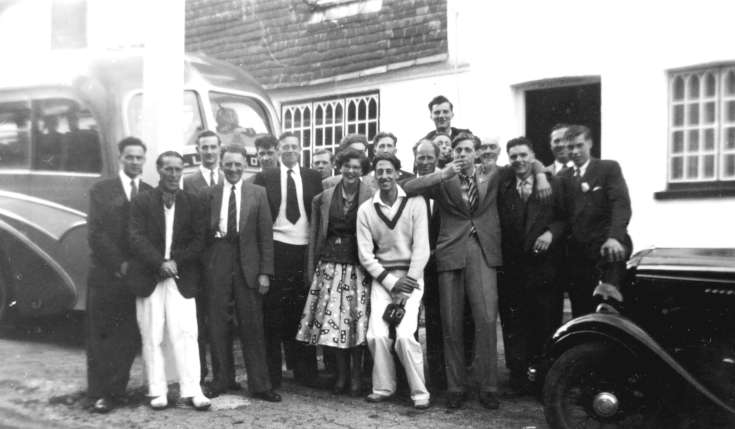 The Slaugham Archive
Staplefield cricketers at the Jolly Tanners
Following a cricket game on the Staplefield Common it was traditional for both teams to retire to a local pub to discuss the result over a pint or two. Around this time the pub of choice was the Jolly Tanners.
Most of the people in the picture are from the visiting team and their supporters who are preparing to return home in their team coach.
However there are a few Staplefield players in the picture. On the left wearing whites is Les Pateman and on his left in Gerry Ray. On Gerry's left, wearing a wide tie, is Harold Morley. Towards the right is an arm resting on the shoulder of a player wearing whites. Behind that arm is George Prevett.
Select Large Version for a close up.
View Large Version
Picture added on 15 June 2016 at 13:50