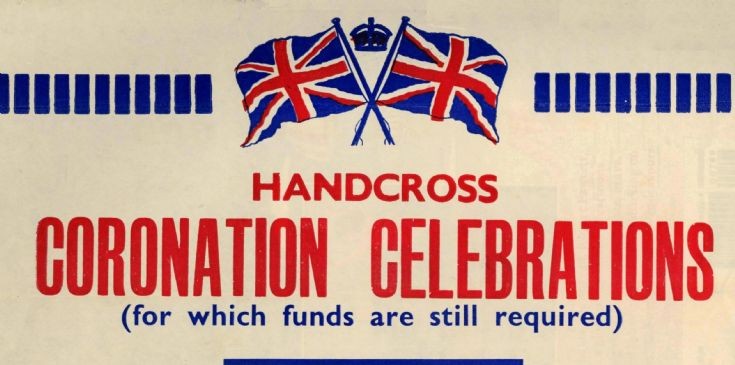 The Slaugham Archive
Queen's coronation 1953
Queen Elizabeth II acceded to the throne on 6th February 1952 but her coronation did not take place until 2nd June 1953. In Handcross a wide programme of events was arranged to celebrate the event, and posters were produced to inform the residents of the Parish.
Click on Open Document to view the whole poster.
It is interesting to note that residents were invited to view the BBC broadcast of the coronation on a television set in the Parish Hall. I wonder what size the screen was!
Of course, this was a time when only a few houses possessed a television set and many residents viewed the coronation procession and the proceedings in Westminster Abbey in neighbours' houses.
Open Document
Picture added on 04 July 2016 at 15:24
Comments: