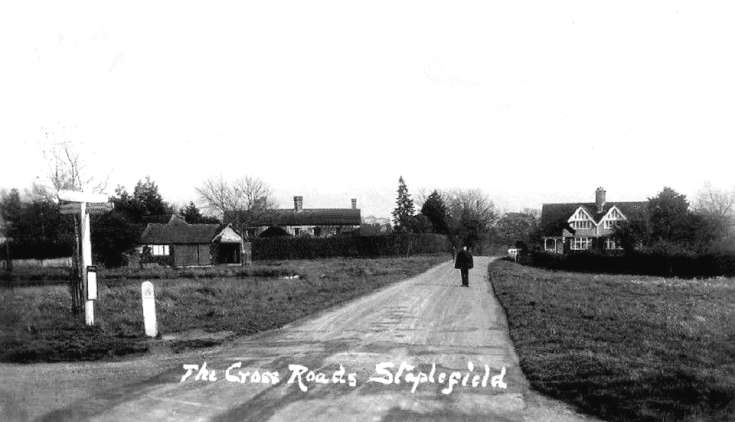 The Slaugham Archive
Policeman in Staplefield
Obviously, the figure wearing a cape is of a policeman on crime control in Staplefield.
There appears to be little criminal activity in this peaceful scene, but the man immediately behind the officer may well be charged with acting suspiciously with intent!
There are no clues neither of the date of the picture nor of the officer's name but perhaps his name appears on the text attached to
picture #360
.
The Large Version shows a close up.
View Large Version
Picture added on 08 July 2016 at 21:06