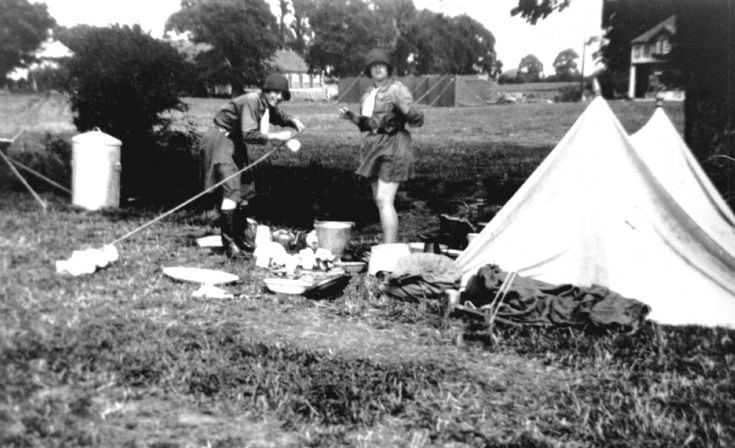 The Slaugham Archive
Handcross Girl Guides in camp (4 of 4)
These two members of the Handcross Girl Guides have been named on the reverse of the photograph as Peggy Burrell and Joan Cheeseman. Both girls were born in 1915.
Peggy, baptised Margaret, lived in Ashfold Cottages and left school in 1929, aged 14, for "home employment".
Joan lived in Warren Cottages and left school, aged 14, "for work".
The girl on the left, probably Peggy, has a long bamboo-like cane on to which she appears to be threading cups or enamel mugs. This activity is a mystery to me and one we did not practice in the Boy Scouts!
In the distance can be seen a large complex of "lats" or latrines; certainly a more impressive facility than we enjoyed in the scouts!
Select Large Version for a close up.
View Large Version
Picture added on 11 July 2016 at 14:43