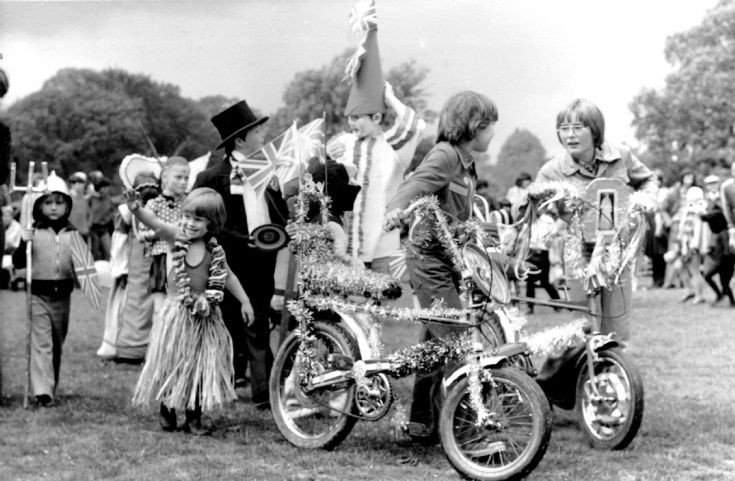 The Slaugham Archive
Silver Jubilee celebrations (8 of 9) - Fancy dress
As seemed to be traditional in those days, any worthwhile celebration involved a fancy dress competition and mothers took to their sewing machines to dress up their children, whether they liked it or not!
There seems to be a good number of children parading in a circle at the Silver Jubilee celebrations so that the judges can chose the winners.
In the above picture, I can only name my daughter, Alison, dressed as as a Hula girl in a grass skirt.
The Large Version shows a close up.
Select Open Document for another picture of the fancy dress parade. Standing next to the Hula girl is my son, Darren, cleverly disguised as Gnasher. For those who did not subscribe to the Beano, Gnasher was Dennis the Menace's dog.
The original plan for Alison was for her to wear sandals or go bare-footed. However the weather forecast suggested rain so she became the only person ever to wear wellies with a grass skirt!
Please can anyone supply more names?
View Large Version
Open Document
Picture added on 01 August 2016 at 20:52
Comments: