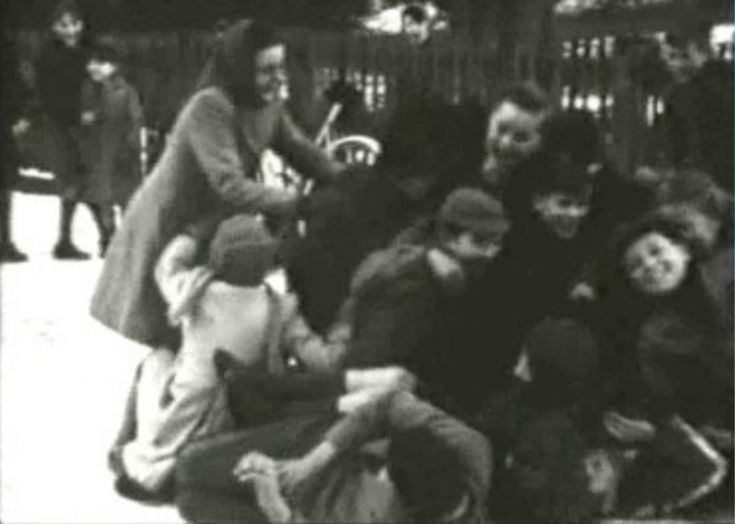 The Slaugham Archive
Handcross school - Sliding on the ice
In the years before "global warming" it was usual to have regular snowfalls which enabled pupils of Handcross School to go sliding on the ice in the playground.
I can spot myself in the opening sequence in fourth place wearing a cap. Two places behind me wearing a scarf is, I think, Suzanne Copeland.
At that time, most of the pupils at the school were destined to move to secondary education at around eleven years old. However, such measures had only just been introduced and therefore there was still a significant contingent of older pupils who did not qualify for secondary school and who spent their remaining school years until their 15th birthday.
A couple of the older pupils took part in the final sequence whereby a "pile up" was encouraged by Roger Ray who was filming on his 9.5mm cine camera.
In the light-coloured overcoat is Josephine Housby who was determined not to end up at the bottom of the pile. She waited until the last moment to fling herself on top!
Select Play Video to watch the film.
View Video
Picture added on 25 August 2016 at 19:38
Comments: