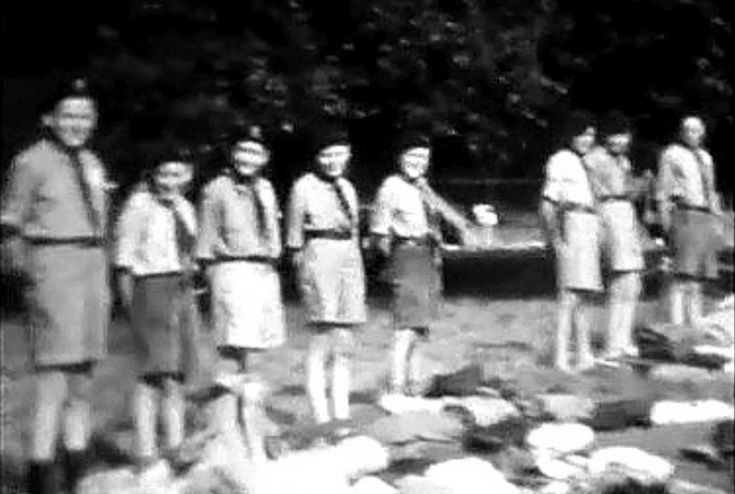 The Slaugham Archive
1st Slaugham Scouts at Sandringham jamboree
The 1st Slaugham Scout Troop, based in Handcross, was one of the more adventurous troops in the area and in 1956 they attended an international jamboree held on the Royal Estate at Sandringham, Norfolk.
Click on Large Version to view a pennant which was purchased at the event.
Select Play Video to view an old 9.5mm cine film showing scenes of the parkland, and the scouts standing "at ease" for a kit inspection. The clarity is poor, but I have tried to identify some of those appearing as follows.
The first group, from the right, are:- 1 Bill Boxall, 4 David Knape, 6 Godfrey Parker, 7 Ron Verlander, 8 Barry Ray, 9 David Carey, 10 Clwyd Masters, 11 Colin Boniface.
The scout leaders and senior scouts, from the left, are Eric Parker, Richard Hayler, Unknown, Ronald "Chubber" Newman, and Tom Chamberlain.
Please can anyone add more names or correct those above?
View Large Version
View Video
Picture added on 30 August 2016 at 18:29
Comments: