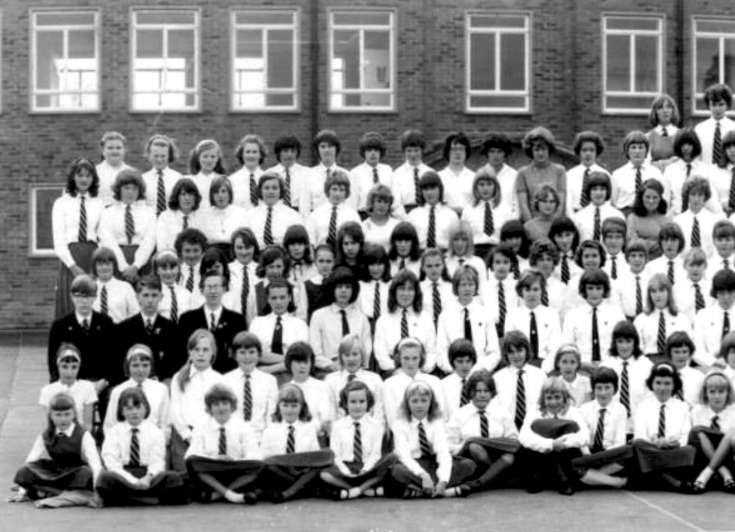 The Slaugham Archive
Cuckfield County Secondary School (1 of 2)
Attached are photographs of Cuckfield County Secondary School from 1963-64 showing all the pupils and teaching staff.
The school opened in September 1956 under the above name, but it soon became known as Warden Park School. In September 2011 The school acquired academy status and is now known as Warden Park Academy.
Geographically it is not located in the area covered by this website, but the vast majority of children aged from 11 to 16 living in the said area receive their secondary education here. There must be well over a hundred of them in the pictures!
The photograph is very wide and has been divided into five separate pictures. They can be viewed as follows:
Left.......................
picture #1803
Large version
Second from left.....
picture #1803
Open Document
Middle...................
picture #1803
Open Document
Second from right...
picture #1804
Large Version
Right.....................
picture #1804
Open Document
Click on Large Version or Open Document as appropriate.
View Large Version
Open Document
Picture added on 04 September 2016 at 15:40